Butte is in line for a Planet Fitness and a "synergy plaza" with 11 "big national tenants" of stores and restaurants, a developer told The Montana Standard on Thursday.
Dave Leon said he could not disclose the planned businesses besides Planet Fitness until leases are finalized but called plans for the site along South Harrison Avenue the biggest influx of retail in Butte "in the last 30 or 40 years or so."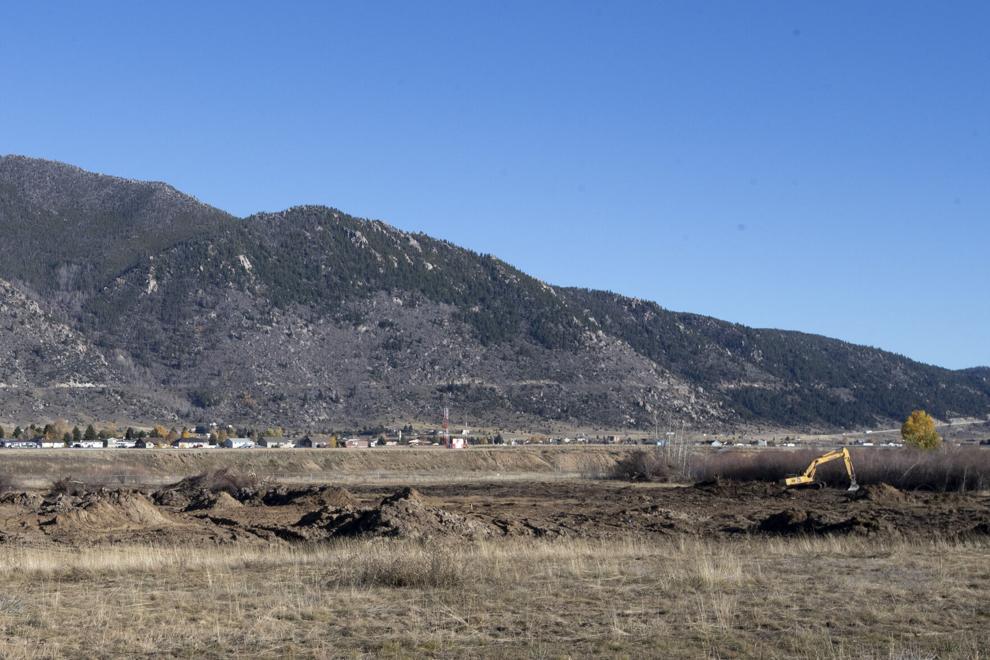 "I think you'll be pleasantly surprised to see national stores coming to Butte that you have to shop in Helena for right now," said Leon, CEO of New York-based PF Management Group and owner and operator of all Planet Fitness centers in Montana, Wyoming, North Dakota and Latin America.
Dirt work and clearing is underway at the vacant, 17-acre site located between two auto dealerships on the east side of Harrison Avenue, just northwest of the runway at Bert Mooney Airport.
The Airport Authority Board sold the land to Leon more than a year ago, county officials confirmed Thursday.
J.P. Gallagher, Butte-Silver Bow's chief executive, said the county has been working with Leon for a couple of years but deferred any comments about detailed plans to Leon.
But, Gallagher said, "We're excited about the opportunity that this presents for our community. It's what the community has been asking for."
Leon opened a Planet Fitness in Helena in 2016 and told The Standard in April 2017 that he planned new locations in Butte and four other Montana cities. The store in Butte didn't materialize in 2018 as hoped for but will be part of the new outdoor plaza, Leon said.
"There will be a bunch of high-end fast-food stores in the front and in the back there will be 11 national tenants," he said.
Leon said he was opening a Planet Fitness in Bozeman and had plans for other Montana cities.
"So we're doing a Planet Fitness in Butte along with a synergy plaza that has a lot of the stuff you see in Bozeman — some big national tenants you don't have yet in Butte," Leon said.
He said he had a major home improvement retailer lined up as part of his plans for Butte but the company "bailed" at the one-yard line.
"It was actually a godsend for us because we were able to get a much better tenant mix," he said.
Planet Fitness is a franchiser and operator of fitness centers based in Hampton, New Hampshire, and now has around 2,400 locations in the United States, Latin America and Australia.
"I'm really happy to be part of this Planet Fitness brand," Leon said. "It has given me the opportunity to basically be a developer and buy real estate and bring in things (stores) that support our brand. But our brand supports them, too.
"So it's like a synergy and ecosystem that works wherever it goes, where we get these big national tenants that just help each other, and the community is all the better for it," he said.
Leon says he's not just a large Planet Fitness franchisee but a developer who owns most of his properties.
Although bulldozers and other heavy equipment are now clearing the site, a lot of work remains to be done, he said.
"We've got to bring $2 million worth of dirt in there just to fill up the hole that was there in that property and bring it up to ground level," he said. "That's going to take us to next May.
"Construction is really going to start in the spring for all those national tenants but we would do a big groundbreaking announcement and I think I'd probably even use my great-grandfather's golden shovel that he used on his first project," Leon said.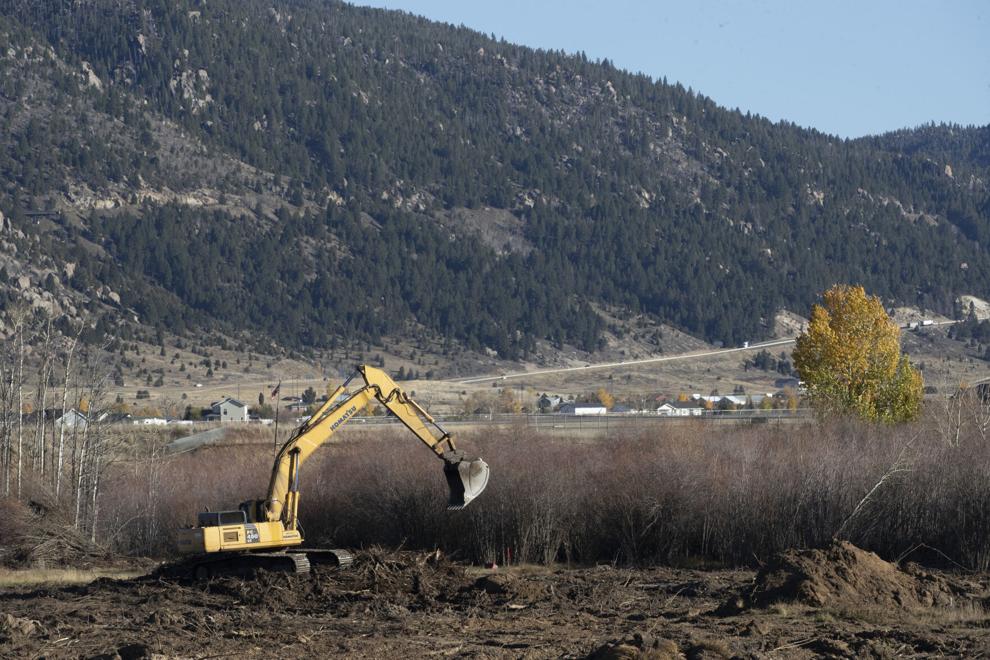 "We are going to put a traffic light in front of the location and we've had to subdivide it into five parcels," he said. "We broke ground on the sidewalks and the sidewalks are probably going to take us 120 days and then we'll hit winter conditions and then when we're ready, we're going to start going 100 miles an hour next spring."
Folks in Butte have long clamored for more retail stores and shopping opportunities and it only intensified over the past decade when JC Penney and Herberger's closed along with several other stores at the Butte Plaza Mall.
When "economic development" comes up at public meetings, residents often complain of having to travel to Bozeman, Helena and Missoula for expansive retail shopping and question when such options are going to be available in Butte.
"That's been asked about probably more than anything else in the community," Gallagher said.
Mike Smith is a reporter at the Montana Standard with an emphasis on government and politics.