On the afternoon of Oct. 19, the gymnasium at Milton Middle School buzzed with excitement as students, teachers and special guests gathered for a momentous occasion — the unveiling of a brand-new, state-of-the-art 'DON'T QUIT!' Fitness Center.
The ribbon-cutting ceremony marked the culmination of a journey that began earlier this year when MMS was announced as one of three Vermont schools to receive the generous award. 
In February, the National Foundation for Governors' Fitness Councils (NFGFC) announced it would give a fitness center to three elementary or middle schools and initiated a campaign aimed at addressing mental illness and childhood obesity in Vermont. 
On May 31, the DON'T QUIT! campaign named Milton Middle School, Essex Middle School and Missisquoi Valley Union Middle and High School as the state's most outstanding schools for demonstrating leadership in getting and keeping their students fit. These three schools were awarded brand-new fitness centers.
Since then, the community has eagerly awaited the arrival of the fitness center in MMS.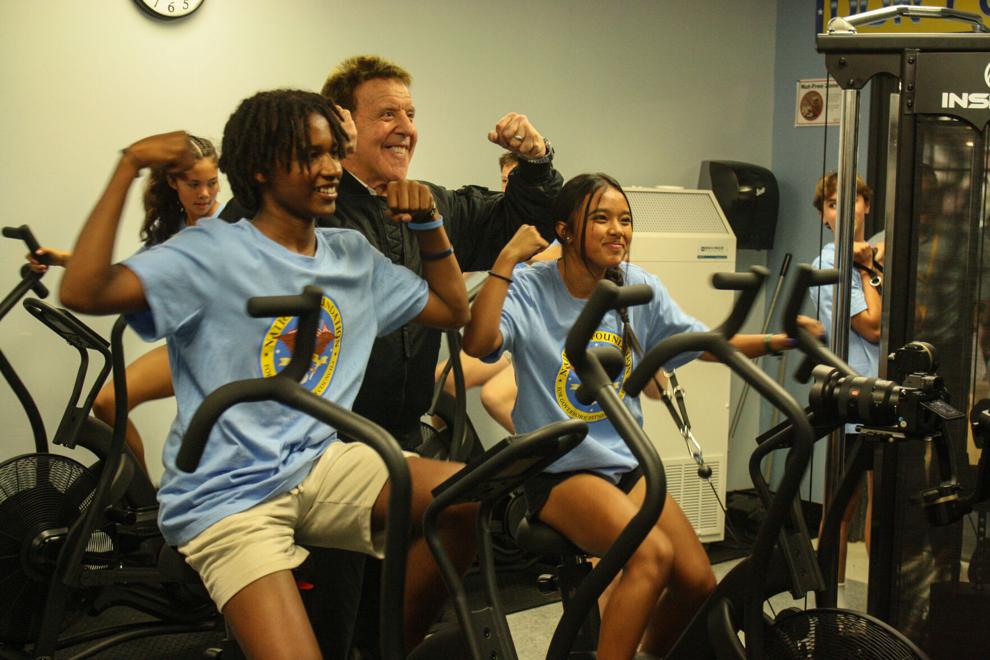 The Thursday afternoon event kicked off with a presentation from Jake Steinfeld, chairman of the NFGFC. Steinfeld, who founded the "DON'T QUIT!" campaign, shared a personal story with the students, underscoring the importance of perseverance and physical fitness in his own life.
"I remember being back in middle school, and we're gonna talk a little bit about this, because life is about moments," Steinfeld said. "And in life, guys, sometimes you have great moments, and sometimes not so great moments. I kind of remember a not-so-great moment when I was about 12. I was an overweight kid, and I had a bad stutter, growing up. And it was really hard for me to read out loud or even speak."
His words resonated with students, who cheered Steinfeld on as he spoke.
"My dad bought me a set of weights when I was about 13 years-old. And those weights changed my life. They built my body, but more importantly, they built my confidence and self-esteem. When you have confidence and self-esteem, it's amazing to see what you can accomplish in your life," Steinfeld said.
Reinforcing the importance of fitness and self-confidence in students' lives, Steinfield continued.
"The more you try, the better you're going to get at anything," Steinfeld said. "Don't be afraid to fail. Make sure you try your hardest and don't quit everything you put yourself out to do. Everybody here has that potential to succeed."
After Steinfeld's motivating speech, it was time for the eagerly anticipated ribbon-cutting ceremony. As the giant scissors snipped the ribbon, a wave of applause and cheers filled the school. The students then flooded into the gleaming new fitness center, eager to explore the equipment and embark on their own fitness journeys.
Located inside an old classroom, the center is equipped with a wide range of exercise equipment, including brand-new cardio machines, strength-training equipment and other fitness tools that cater to various needs.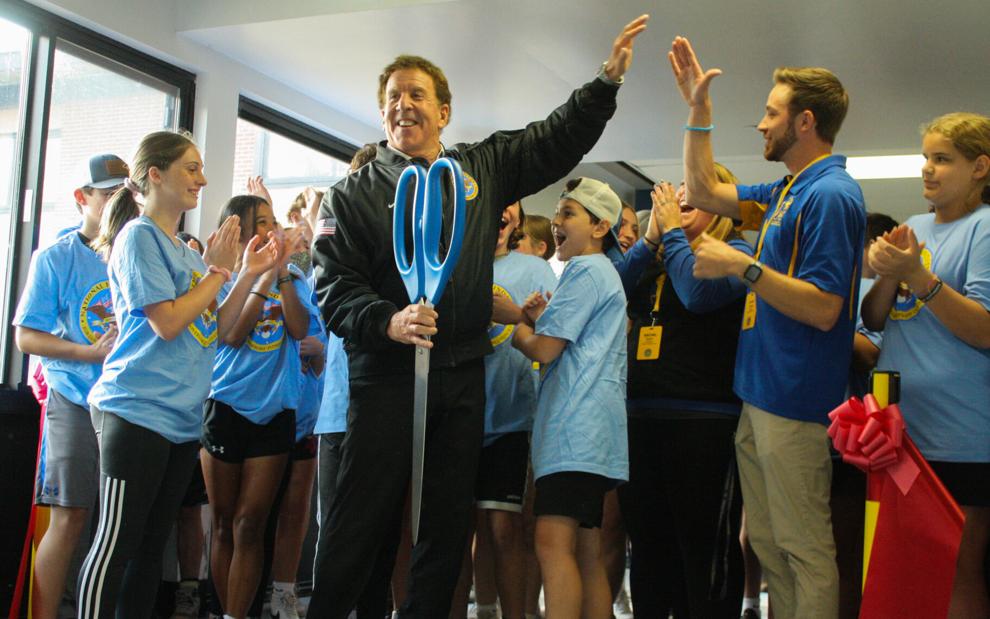 The ceremony marked not only the opening of a cutting-edge fitness center but also a new chapter in the lives of Milton Middle School students, inspiring them to embrace a healthier and more confident future.
DON'T QUIT! Fitness Centers are financed through public and private partnerships with organizations like The Coca-Cola Company, Elevance Health Foundation and Nike. NFGFC has a mission to improve the health and well-being of children across the nation.
For more information on NFGFC and DON'T QUIT!, visit natgovfit.org. 
For a full-resolution copy of any of the below images, email the Milton Independent at [email protected] with a screenshot of the desired image.