Located in Tsim Sha Tsui, SSTH is a locally-founded spa and massage parlour known for its high-end face and body treatments.
I don't know if it's because I'm getting older, but lately I've been finding it hard to fall asleep and stay asleep. After upping my dose of melatonin to 10mg per night with no improvement, I knew I had to take drastic measures.
Funnily enough, respite came not from the doctor, but in the form of the NMN Restoration Sleep Mode Body Treatment at SSTH. Based on TCM principles, this full-body spa begins with a detoxifying body scrub using Himalayan pink salt and the parlour's homemade NMN oil. After relaxing the body, lymphatic drainage massage techniques are applied to increase blood circulation and restore energy and equilibrium.
SSTH has a handful of treatments to choose from, including a full body massage and skin regeneration facial. I, of course, went for the centre's big dog, the aforementioned NMN Restoration Sleep Mode Body Treatment. Is it as powerfully sleep-inducing as its name makes it out to be? I was excited to find out.
The treatment
My treatment was scheduled on a Wednesday after work, so as soon as the clock struck 6pm, I found myself rushing to the MTR to get to Tsim Sha Tsui on time. Needless to say, I was flustered when I arrived and had to take a few minutes to calm down.
Luckily, the atmosphere at SSTH was peaceful and serene, with soft lighting and soothing music that helped me catch my breath. I also noted the immaculate condition of the facilities and how clean the centre was.
A member of staff offered me a welcome drink and explained the details of the NMN Restoration Sleep Mode Body Treatment. She handed me a health declaration form, where I filled in my medical details plus the areas of my body I wanted the masseuse to focus on.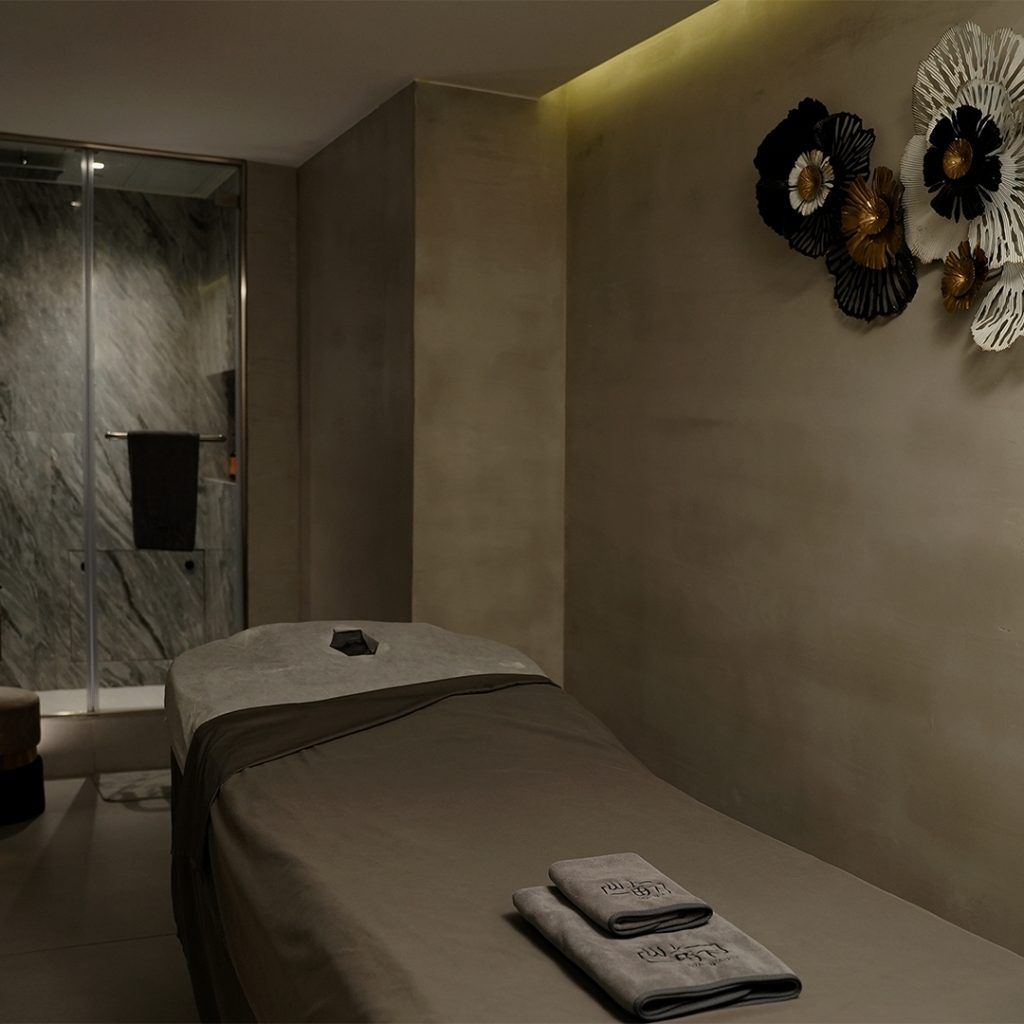 I was then taken into a treatment room attached to a shower and steam room. The masseuse suggested I change out of my clothing and into the paper underwear that was provided. It was at this moment I experienced a strong sense of deja vu, like I was back on vacation in Thailand — I had gone to countless spas during my trip there in October and all of them required me to change into paper underwear.
The treatment began with a tap of the singing bowl, transporting me into another realm. During the first half hour, the masseuse scrubbed my body down with Himalayan pink salt and homemade NMN oil. Once I was squeaky clean, I took a quick shower and readied myself for the second part of the treatment, the lymphatic drainage massage.
As requested, the masseuse focused on my lower body, which was tight from sitting in the office all day. As she gently kneaded my sore muscles, I floated in and out of sleep. When the hour was up, another tap of the singing bowl signalled the end of the massage.
The results
Some of my friends prefer massages where the masseuse goes all out and works their muscles to the limit. This is not one of them. Of course, if you prefer more strength on your pressure points, you are free to voice out, but from what I understand, the NMN Restoration Sleep Mode Body Treatment is more of a ritual and a relaxation therapy.
As someone who believes strongly in self-care, I've been to numerous massage parlours in Hong Kong and overseas. I would liken SSTH to those in tropical beach countries such as Thailand, where a treatment is an experience in itself and not simply somewhere to get your muscles squeezed.
My experience of the NMN Restoration Sleep Mode Body Treatment at SSTH began from the moment I stepped into the centre's entrance. Its serene surroundings directly contrasted with the bustle of the city outside and allowed me to enter a more relaxed state during my subsequent treatment. For an hour and a half, I felt as if I was on vacation away from Hong Kong. And honestly, that was really all I needed — a break from reality so I could once again fall asleep peacefully.
---
NMN Restoration Sleep Mode Body Treatment at SSTH Spa • Beauty is priced at HK$1,698/90mins and HK$1,998/120mins.
SSTH Spa • Beauty, 5/F, Hon Kwok Jordan Centre, 7 Hillwood Road, Tsim Sha Tsui, Hong Kong, +852 6661 2404