Every athlete dreads getting sick during an important training block or leading into key competitions. Yet, athletes' desire to protect their physical health and avoid germs is often at odds with the reality of their lifestyles, which include the use of high-touch facilities like gyms and training centres, as well as frequent travel and time zone changes.
For most, this means that they focus on "controlling the controllables" and accepting that other things, like the behavior and health habits of other people, are out of their control.
Athletes who train out of the Canadian Sport Institute Ontario (CSIO) and Canadian Sport Institute Calgary (CSIC) now have extra protection from illness in the form of antimicrobial copper on their high-touch gym equipment, as well as door handles and washroom latches, through COC sponsor Teck's Copper & Health program.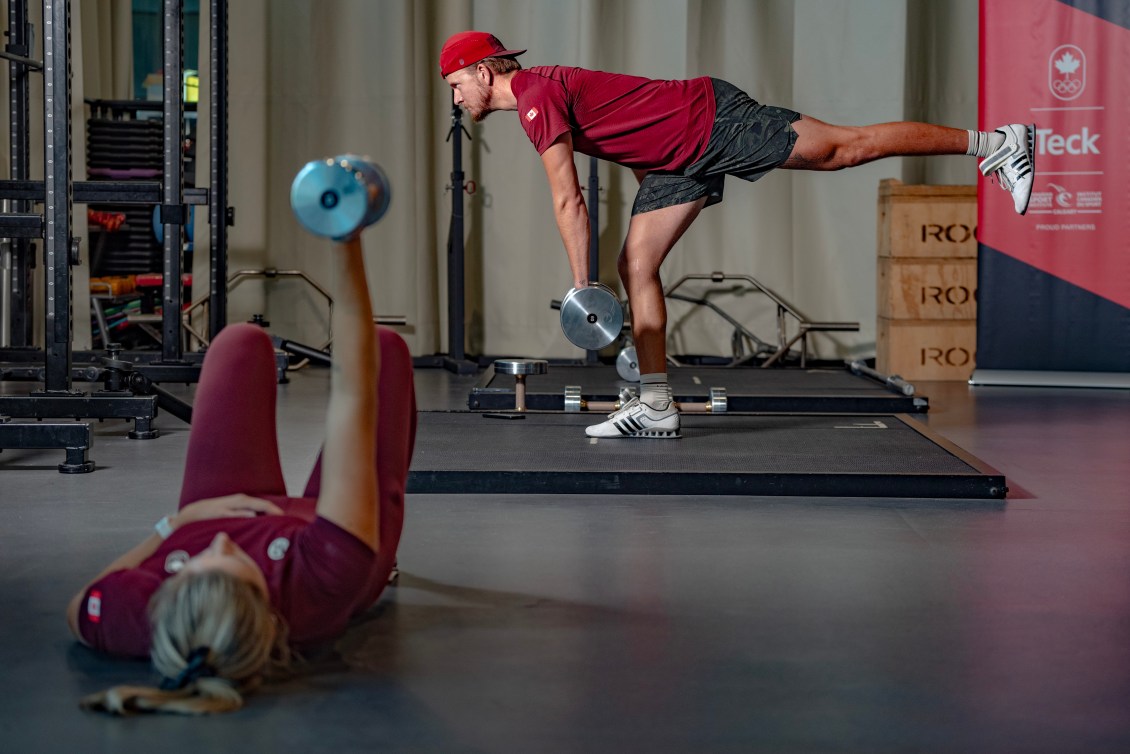 Copper is naturally antimicrobial, which means it continuously kills 99.9% of bacteria. Because of these natural antimicrobial properties, it can play a key role in reducing the spread of germs and bacteria from person to person on high touch public surfaces like door handles, transit stanchions, or gym equipment.
"At CSIO, safety is of paramount concern, and is a priority for all the athletes that we work with," says Sheldon Persad, Sports Scientist and Senior Advisor for Business Performance at CSIO. "Through our partnership with the Canadian Olympic Committee and Teck, we've been able to coat all of our barbells, dumbbells and kettlebells with antimicrobial copper to create a safer environment for the athletes we work with. Not only that, we're mindful of other people, including our CSIO team members, so all of our door handles have the same antimicrobial copper coating."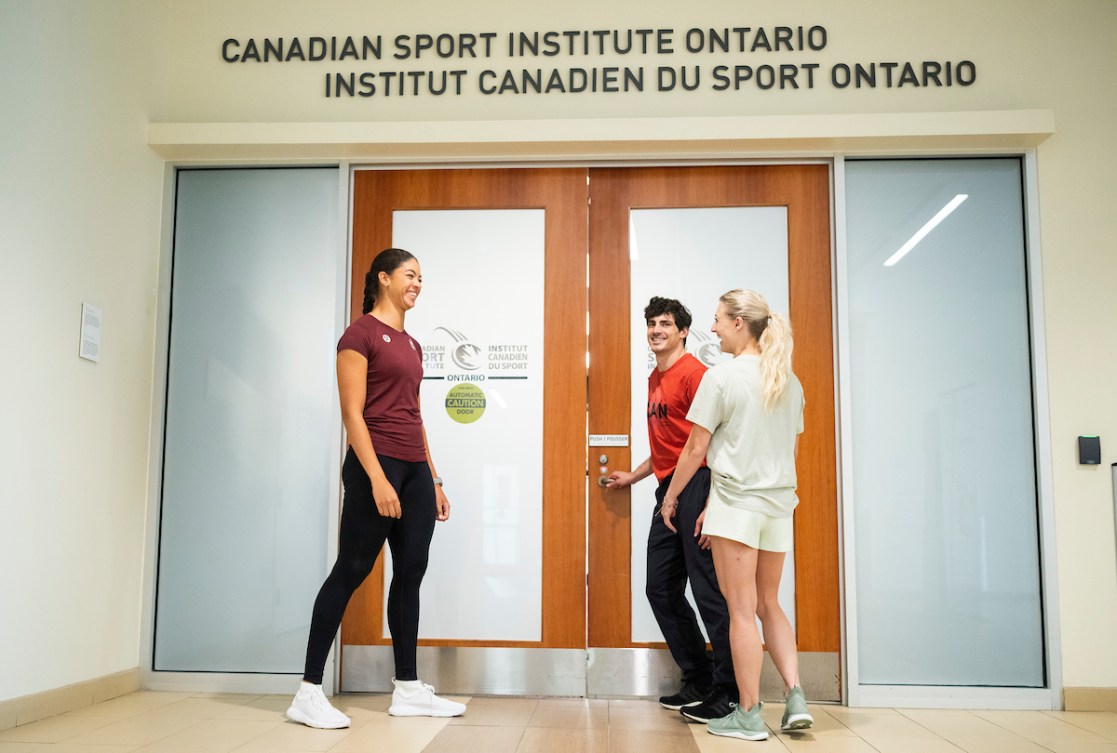 Persad said that the athlete response has been tremendous: "They're extremely grateful that we've taken an extra step in terms of creating a safer environment."
This is certainly true for Canadian Olympic ice dancing duo of Piper Gilles and Paul Poirier, who frequently train out of the CSIO.
Poirier wishes that such protections had been in place during the lead up to Beijing 2022, as he and Gilles lived in what he describes as a "constant state of paranoia" about getting sick ahead of the Games.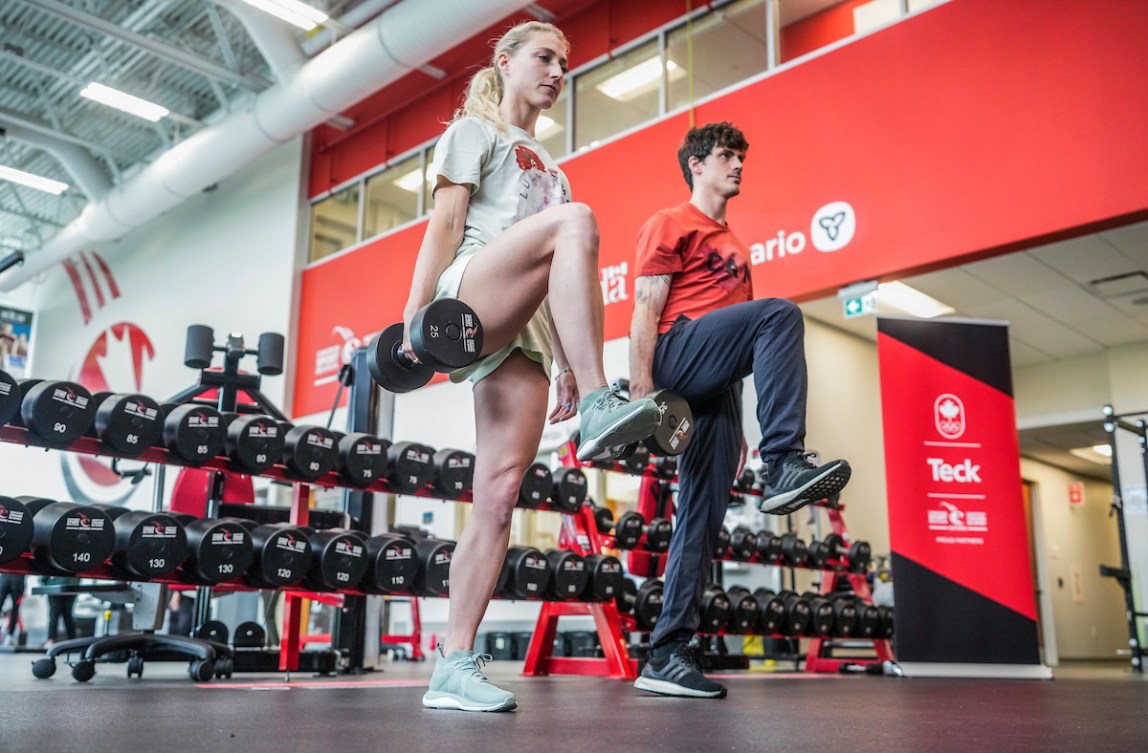 "I think it was the most stressful time of my life. So much was riding on us not getting sick. We took absolutely every precaution we could, but I think having something like the antimicrobial copper coating on the equipment would have just given us a bit of peace of mind," Poirier says.
As winter athletes, Poirier and Gilles note that they're always in their most important competition blocks during cold and flu season, when getting sick is pretty much a given when training in a communal environment.
"We have some strategies in place. For example, we have a couple of locker rooms, so if any of the athletes we train with are sick, we try to put them in a separate locker room," says Gilles, "but that doesn't help us out with communal areas, like the gym."
Heading into this year, Gilles and Poirier are grateful for the bit of extra protection. "Every precaution we can take really just gives us that peace of mind," Poirier says.
Olympic sailor, Sarah Douglas, couldn't agree more. While cold and flu season might not be her competition season, she travels over 150 days a year, a schedule that often puts her at risk of exposure to germs.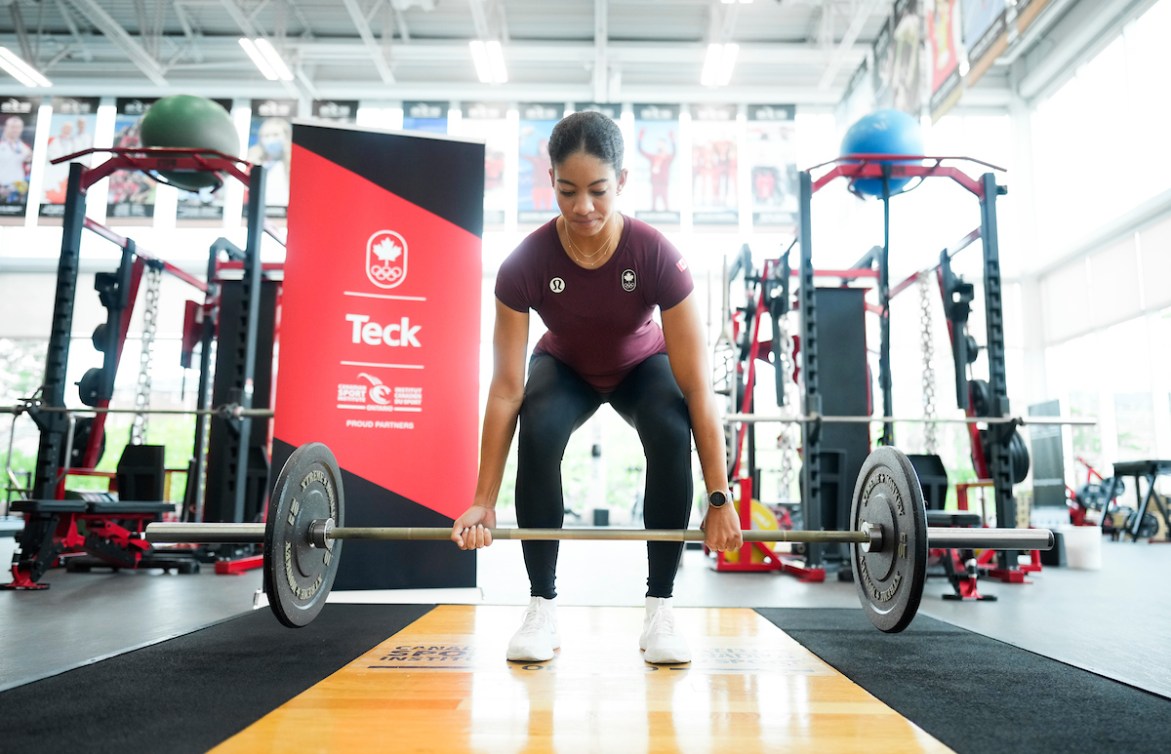 "It's great to have the antimicrobial copper installed because it just relieves some of that stress about health and safety when I'm training at CSIO" Douglas says, "More than anything, it also just helps ease your brain so you're not worrying about it all the time."
Teck is the national mining and metals sponsor of Team Canada and is proud to support athletes through initiatives like their Copper & Health Program, which is committed to raising awareness and use of antimicrobial copper across health care and public spaces to reduce the spread of infection. Teck and the Canadian Olympic Committee have been working together since Vancouver 2010. Through its Copper & Health program. Teck has funded the installation of antimicrobial copper on high-touch surfaces in public spaces including transit systems, healthcare facilities, universities, daycares, museums and at Vancouver International Airport.
"What we're really seeing from transit customers, from students, from families who're sending their kids to daycare or from athletes using this gym equipment is a sense of relief," says Catherine Adair, Manager of Community Development at Teck. "We're all doing our best to keep healthy and protect others through strategies like hand washing and keeping surfaces clean. Antimicrobial copper adds another layer of protection to help keep people safe."
Or as Gilles frames it: "We know we compete our best when we're happy, and when we're healthy."