Planet Fitness is building-out in Gateway Town Center where Burlington Stores and Five Below also are adding stores.
The city issued a permit Oct. 27 for JFB Construction & Development Inc. of Lantana to build-out an 18,121-square-foot space for Planet Fitness at a cost of almost $1.5 million.
The space is at 5290 Norwood Ave., No. 2, in Building B, next to Family Dollar and near Winn-Dixie.
Gator Retail Center LLC of Miami Lakes owns the shopping center.
The fitness center owner is Norwood Fitness LLC of Salem, New Hampshire. Sargenti Architects of Paramus, New Jersey, is the architect.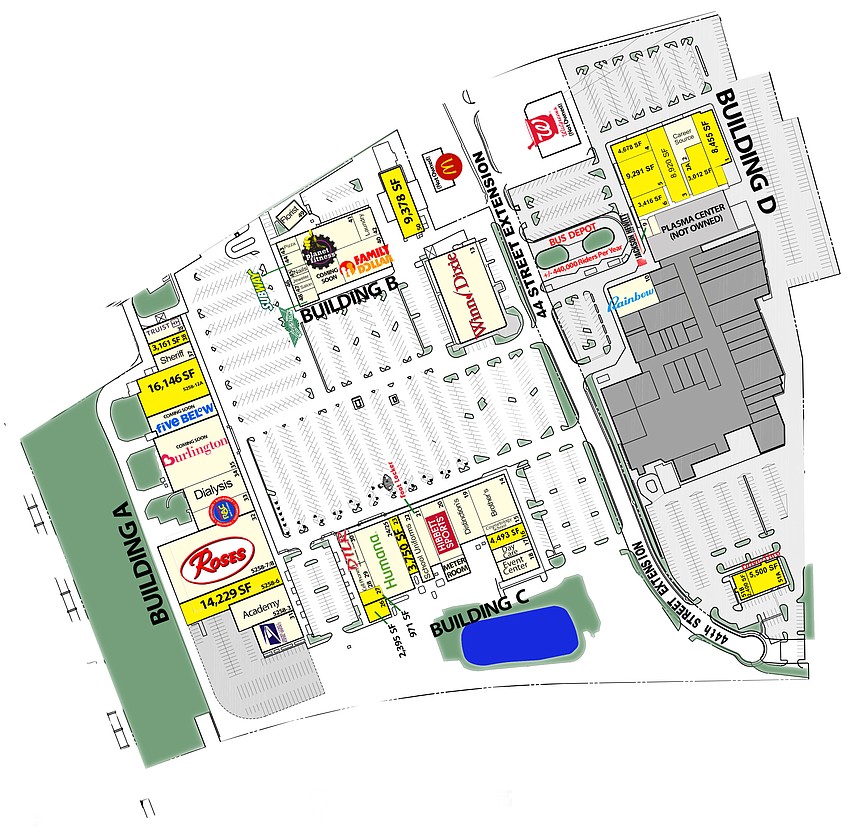 It's the latest investment in the Brentwood area shopping center.
• Williams & Rowe Co. Inc. is building-out a 24,066-square-foot space at 5258 Norwood Ave. for Burlington Stores at a project cost of $750,000.
• Williams & Rowe is remodeling the facade for spaces 11, 12 and 12A at a cost of $200,000 where Burlington is building-out.
• Williams & Rowe is renovating a 9,321-square-foot retail space for teen merchandiser Five Below at a job cost of $963,482.
• Roses Discount Stores opened in February. The city issued a permit in March 2022 for R.E. Crawford Construction of Sarasota to renovate 38,588 square feet of space for Roses at a cost of $1.3 million.
• Hibbett Sports is preparing to more than double in size when it relocates into a more than 10,000-square-foot "superstore." The city is reviewing a permit application for Hibbett Retail Inc. to build-out 11,610 square feet of space at an estimated cost of $300,000 in space 20.
Gator Investments in Miami Lakes owns the shopping center through Gateway Retail Center LLC.
The 300,000-square-foot Gateway Town Center opened more than 60 years ago at the Golfair Boulevard and Norwood Avenue exits east along Interstate 95 and north of Martin Luther King Jr. Parkway.
It is north of Springfield and Downtown. 
"You have to have a developer that has a relationship with tenants, and we do," said Goldsmith, Gator Investments president and CEO, in April.
Gateway has struggled to attract retailers and faced the loss of a grocery store when Publix Super Markets Inc. announced in October 2019 it wouldn't renew its lease after being there for 20 years.
In November 2019, Jacksonville-based Winn-Dixie announced it would lease the 28,120-square-foot space, filling what the city feared would become a food desert.
Jacksonville City Council earmarked $3 million in 2018 to address food deserts in the city's northwest area. From that, it unanimously approved an $850,000 taxpayer-backed grant in December 2019 to assist Winn-Dixie.
Publix closed Dec. 28, 2019, and Winn-Dixie opened in the spot in February 2020.
Winn-Dixie is being sold to Aldi, which has not said which stores it will convert to its format and which will remain operating as Winn-Dixie.
link